Have you ever used a slant board before? If this is your first time reading and knowing about this piece of equipment, let us tell you that you are in for a treat.
A slant board may look like a simple tool, but this contraption works effectively to improve your stretching and balance. Besides, you can use this fitness item for various types of rehabilitation exercises.
In short, a slant board is a healing and training tool recommended by many rehabilitation practitioners and fitness experts worldwide. And that's what makes it unique.
So, if you want to get your hands on one, we recommend you read this guide below. There is a plethora of information waiting for you, and going through each section will help you choose the right board from our six best options.
Best Overall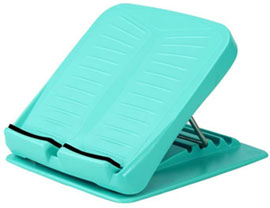 AIFUSI Slant Board
Sturdy ABS Material
Adjustable Slant board
Best Seller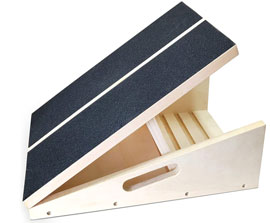 Flybold Slant Board
Prevents injury and aids recovery
Easy to adjust incline
Best Value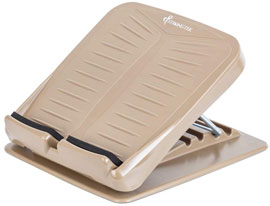 StrongTek Board
Anti-slippery design
Very easy to carry on
What Is a Slant Board?
If you haven't seen a slant board before, we will help you understand what it looks like. This tool is like an adjustable platform that can often be inclined. Besides, it features a support stand or base that supports it to stand in a stable position.
This simple tool is either made of durable wood or solid plastic. Also, it usually locks at various angles to help you perform different movements.
The Best Slant Boards to Buy This Year
Have the above information and facts convinced you to buy a slant board and experience much-needed stretching? If yes, you don't have to wait any further, as this section will help you choose the best slant board for you. Go through our well-researched recommendations and see if any of these meet your criteria.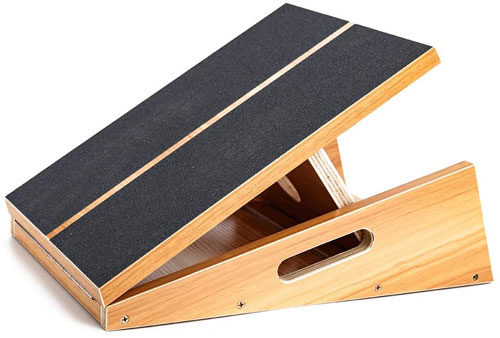 If you are eager to buy your first slant board, we won't hesitate a minute to suggest you buy a wooden item only. This is because wood is durable, long-lasting, and has a greater weight capacity than most other materials. Besides, fitness tools made from wood look stylish and classy and blend well with the rest of your furniture.
The StrongTek wooden slant board exhibits similar characteristics and much more. You will be delighted to know that most people love this board, and many experts recommend this stretch tool for various users.
This wooden slant board is ideal for people of different fitness levels, genders, and ages. You can adjust the angle of the board into five different positions. For instance, it can be positioned at 15, 20, 25, 30, and 35 degrees.
This board has excellent dimensions. It is 16 inches deep and 12.5 inches wide. Also, it has a height of 12 inches.
as per some customer complaints, the grip strips come off quickly. Moreover, since it is a little pricier than its competitors, you may have to save some money to buy this board.
Made with hardwood plywood, this stretch board by StrongTrek is pretty solid and long-lasting. Moreover, the board comes with an anti-slip surface to prevent unnecessary slippage or accidents. The board also has a side handle that makes it easy to carry it from one place to another.
Pros
Well-constructed board
Great wooden design
Perfect non-slip surface
User-friendly dimensions
Cons
Grip strips come off after a consistent use
Compared to competitors it is little expensive tool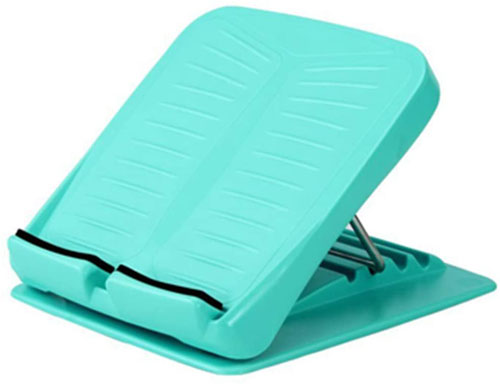 Not everyone can buy an expensive slant board, and it is always wise to not overspend. So, what should you do? Instead of buying a wooden board, you can always go for a good-quality plastic one and carry on with your stretching.
The AIFUSI slant board might be less durable than wooden options, but it is made of stainless steel, serving you for a long time. Besides, instead of grips that may come off sooner than expected, the board has a rubber top surface with texture to keep your feet in one place.
This product is well-constructed and is relatively stable. Moreover, since it's lightweight, you can carry the board anywhere you want.
The AIFUSI slant board is also adjustable. Therefore, it can be used for various exercises and also helps reduce the chance of injuries.
However, while this product is affordable, it doesn't have a tremendous maximum weight capacity. Therefore, if you are a heavy individual, you may not find this tool very suitable.
Pros
Affordable board
Rubber surface for better grip
Portable
Lightweight
Cons
Not as durable as wood
Low weight capacity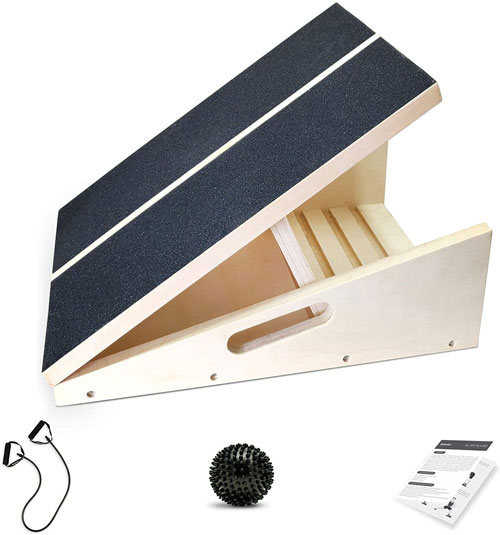 Have you ever suffered pain in your calves after a high-intensity workout? If yes, you may want to try the Flybold wooden slant board and stretch to cool down your muscles and reduce unneeded stress.
While this board is expensive, its quality and design are pretty top-class. Made with premium quality plywood, this product features a birch finish and offers excellent long-lasting durability.
Besides, the anti-slip grip surface prevents your feel from unnecessary slippage and reduces stress on your heels. However, according to some customers, the grips come off within a week of use and are a bit of a disappointment.
This board comes with a free spike ball and resistance tube. You can use the former for a heel massage, while the latter can be utilised for stretching exercises.
The Flybold board has an impressive weight capacity of 204kg. It's more than what many options on this list offer, and you should get this board if you are on a heavier side.
Besides, unlike most other recommendations, this wooden slant board offers five different adjustments. For instance, you can position the board for angles like 15, 20, 25, 30, and 35 degrees. Moreover, with the help of side handles, you can move the board from one spot to another.
Pros
Durable board
Ergonomic design
Adjustable for five angles
Impressive weight capacity
Comes with handles
Cons
Little bit pricy
Grips come off easily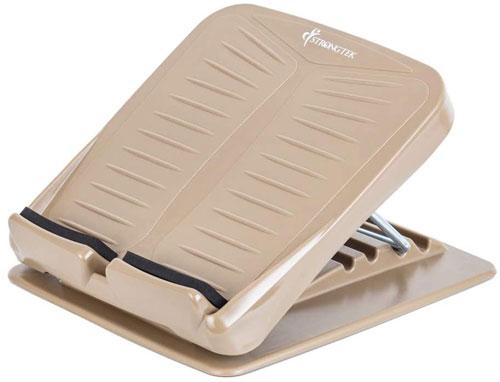 This StrongTek slant board is not only adjustable but also features an amazing ergonomic design. You can place this portable board under your desk and elevate your feet to improve posture and reduce fatigue.
Besides, this fantastic invention features an anti-slippery surface that prevents your feet from slippage while you perform your favourite stretches. Moreover, you can adjust this board for four different angles and use it according to your comfort. Moreover, since this board is made of plastic, you can enjoy its lightweight and carry it with you on long travels.
The StrongTek slant board has a weight capacity of 150kg, but if you are heavier, you may have to choose another item from this list. Also, the board doesn't come with a bummer carrying, and you might have to arrange one yourself.
Pros
Portable slant board
Lightweight
Adjustable for four positions
Can be used comfortably
Cons
Doesn't come with a carrying bag
Not wide enough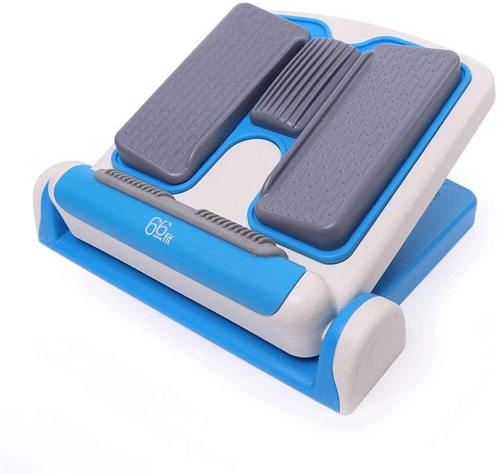 Taking the sixth spot on this list, the 66fit stretch board is quite a fancy-looking item. Made with hard plastic, this product features an ergonomic design with anti-slip pads to reduce any unnecessary slippage. Also, since the board is lightweight, you can conveniently carry it from one place to another.
The 66fit stretch board is an affordable and adjustable item. This fitness tool can be adjusted for six different angles. It means you can utilise this equipment according to your specific needs.
While this board isn't very durable and has inadequate weight capacity, it produces a fantastic performance when it comes to relieving pain from your lower legs. Also, if you have suffered from injuries, this product will work as an excellent rehabilitation tool.
Overall, this recommendation is worth your consideration. The board folds quickly so that you can store it easily. Moreover, you only need a wipe to clean and maintain this tool for an extended period.
Pros
Ergonomic design
Affordable tool
Anti-slip surface
Adjustable
Folds easily
Cons
Not very durable
Little bit wobbly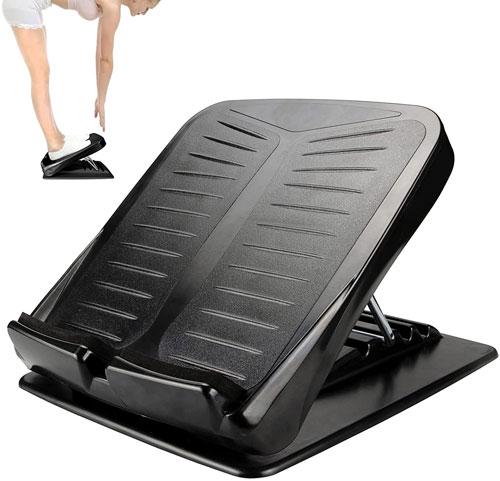 While this item is made of plastic and may not be as durable as its wooden counterparts, the PHYSIOWORX stretch board is popular among users. It is because it is an adjustable slant board that you can adjust for an angle between 15 to 39 degrees.
Moreover, this fitness tool is considered perfect for stretching your hamstrings and calves. Besides, you can also use it properly to treat the pain caused by plantar fasciitis.
The PHYSIOWORX stretch board is also quite affordable than wooden boards. Besides, it is lightweight and can be carried from one place to another. However, this item doesn't come with a proper carrying bag, and you might have to arrange one yourself.
Another feature that makes this board pretty popular is its high weight capacity. This fitness tool can hold a maximum of 150kg weight at a time. That's quite impressive; however, if you are a heavier individual, look for a wooden slant board for this purpose.
Overall, this fitness tool is worth a try, and it will look great with the rest of your gear.
Pros
Lightweight board
Adjustable
Affordable item
Great weight capacity
Cons
Doesn't come with a carry bag
Not wide enough surface to stand
Little unstable
How to Pick the Best Slant Board?
It is very tough to select one slant board from a list of six excellent options. However, we are here to help you make a quick decision.
Here is a list of some crucial factors to consider before buying a board. Go through them in detail and match them with your requirements. If your chosen slant board matches your criteria, it is the best fitness product to consider.
Incline
Before selecting a slant board, always check its ability to incline. A board that can be adjusted in three to five positions is quite ideal for anyone. Moreover, you can use such items for many purposes and exercises, and experience high-intensity stretches.
Material
However, if you do not plan to use a board too much and prefer a slight incline only, get an essential tool with few angle options. Adjustability is crucial, and a board that provides your required flexibility is worth an investment.
You will be using a slant board while standing over it. So, make sure the material of this tool can withstand your weight and pressure. Slant boards made from either wood or metal are durable and long-lasting. Besides, they are solid and often have a good weight capacity of a minimum of 300 pounds.
Dimensions
It is not wise to buy a slant board without considering its dimensions. You don't want to experience unnecessary slippage or face an inability to place both your feet comfortably at a time. Also, checking the dimensions of the board is especially important if you have a large foot size.
Moreover, a board with dimensions more significant than your storage space will do you no good. If you live in a small accommodation with not enough corners to store fitness equipment, it is vital to get a small board so you can keep it under a bed or in a cabinet.
Weight
There is no point in investing in a heavy slant board. However, if you want to use it as a portable tool and take it along with you on work trips and holidays, make sure it fits easily in a bag and doesn't affect your weight allowance.
However, while selecting a less heavy board, you should also consider its durability. You shouldn't compromise on that factor as well. Most wooden or metal boards can be heavy, but they are long-lasting and durable.
Therefore, it is essential to keep a balance between the two factors. A lightweight board with a solid structure is a perfect treat for any fitness enthusiast.
Non-slip Surface
Imagine slipping off your board while exercising or stretching. Won't that result in injuries and might burn out your motivation?
So, to prevent this from happening, it is vital to invest in a board that comes with an anti-slip surface. Most boards have a non-slip cover or pad attached to their top. While selecting an option, make sure the pad is firmly attached to the board and is big enough to cover your feet.
Moreover, you can also check the pad and board's connection mechanism to adjust it properly if it tries to come off more than often. Finally, avoid boards with small pads as they limit your movement and can even cause serious injuries.
Carrying Bag
As discussed earlier, a slant board is supposed to be a portable fitness item. You should be able to use it in places other than your home, so it must come with its carrying bag.
Many manufacturers sell boards with free bags. However, you should always check the quality of the bag to ensure its durability and user-friendly design.
Price
Spending lots of money on a small and low-quality board will not be a good thing to do. Price is a significant factor when choosing a product; however, you can't ignore the product's overall quality while making a choice.
Make sure that your chosen board exhibits an equal balance between both these factors. Of course, you shouldn't overspend, but at the same time, you must also resist compromising on the board's quality.
Expert Recommendations
Before buying the best slant board, go through expert recommendations online. Experts are the best people to trust because they might have used the product more than once in their lifetime. However, before blindly trusting their recommendations, make sure the content isn't paid or sponsored.
You can also read different customer reviews before making a final selection. It is easy to believe users like you and might have used the board more than often.
Benefits of Using a Slant Board
If used correctly, as mentioned above, a slant board can prove to be very beneficial for your health and body. Here are some benefits that you can reap with this fitness tool:
Improves Balance
When it comes to establishing a better balance, a slant board works magically. Unlike other exercise machines, this board uses your static position to help you attain better coordination and body balance.
While a healthy movement is essential to manage everyday functioning, you should also learn to hold a static position without falling. For example, a slant board helps you to maintain a uniform and static posture during stretching.
This activity not only strengthens your muscles and bones but also helps improve your balance. For people with mobility issues and poor coordination, this tool may help them reduce the risk of injuries.
Prevents Inflammation
Have you ever felt swelling and unwanted pain in your muscles? If yes, your body may be a victim of inflammation which a slant board can help to reduce.
A slant board can help treat inflammation in Achilles tendonitis and patellar tendonitis. Inflammation in these muscles is often referred to as "Itus", which can be very painful and may also impact your motion.
While using this board, you stretch your muscles and tendons and enhance blood circulation to these parts. When oxygen flows to these muscles increases, their tightness reduces, and you get to experience less pain and flexibility.
Aids Rehabilitation
As mentioned above, this fitness tool can also improve your walking and motion. A slant board shifts the centre of gravity forward for many users, thus improving their walking function.
However, like any other tool, only consistent use of a slant board can benefit you. Moreover, before using the board, you should always consult your consultant to guide you on exercises according to your current state.
Reduces Pain and Aches
We often suffer from unwanted foot and leg pain. There are many reasons behind such aches, but the most common are wrong stretching postures and not exercising for a long time.
While these pains can be bothersome, you can get rid of them using a slant board. This tool involves a host of tendons and muscles during a stretch. As a result, you experience a good stretch that relieves pain from the most uncommon muscles.
Besides, using a slant board during warm-up or cool-down exercises help target many tight muscles. This process leads to the prevention of pain that may be caused by inappropriate stretching.
Injury Rehabilitation
Working out on a slant board may look simple, but don't get fooled. Even a straightforward act of standing demands harmony between different muscles, ligaments and tendons in your feet, legs and hips. If any one of these becomes weak, a high-intensity pressure and load are exerted on others, leading to injuries.
However, to prevent this, it is vital to keep all your muscles healthy and strengthen them from time to time. And there is no better tool than a slant board that can help achieve this benefit.
Simple to Use
The best thing about a slant board is that it is quick and straightforward to use. Unlike other complicated exercise machines, there is no time-consuming setting or training involved. You are only required to incline or decline the board at a correct angle, and then you are good to go.
Affordable
While many sports brands manufacture slant boards, you can easily find one that can meet your price range. Since they are available in a wide variety, there are some budget-friendly boards and many expensive ones.
However, when compared to other training tools, a slant board is pretty affordable. Moreover, it is readily available in the market.
Portable and Lightweight
You can carry a slant board wherever you want. It is a lightweight and small tool that can be carried around. Moreover, you can place it in a new spot every day and enjoy a workout with unique scenery. Besides, since it can be used for various exercises, you won't get bored using a slant board.
Can Be Used By Anyone
Stretching out on a slant board isn't cumbersome. So, if you have a board with good size and safe padding, anyone from your house can use this tool and share the cost.
However, for this to be true, make sure the foot size of your family members is more or less similar. Besides, all of them have a weight that the slant board can easily handle.
If you have an overweight member or someone with large foot size, don't allow them to use the same board as you. The dimensions that might work for you may not suit them and may result in unforeseen injuries.
How to Use a Slant Board for Decline or Incline Squats?
A squat has many benefits and thus is considered a great exercise. Moreover, performing regular squats helps stretch your lower legs and hips, which is great for your body.
You can use a slant board to perform incline or decline squats as well. The method is simple.
Stand on the board with both feet.
If you want to perform an incline squat, stand against the board.
However, for a decline squat workout, stand away from the board.
Once settled, perform simple squats as you would usually do.
For a side lunge squat, follow the following steps:
Stand on the floor with your feet placed at a shoulder-width distance.
Now shift your one foot on the board and make sure it is settled sideways.
Now bend the knee of the foot present on the board while simultaneously stretching your other leg.
Once done, hinge towards your hips before standing straight again.
How to Use a Slant Board for Stretching?
Since this simple board is quite versatile, there are many ways you can utilise it during your workouts or everyday life. Here are some ways and tips for using a slant board:
For Stretching Calf Muscle Strains
You should have experienced tight calf muscles now and then. It is prevalent for these muscles to get tense when not used for a long time.
However, you can use a slant board to make them loose instead of suffering from their painful tightness. This activity reduces the impact of strains and also prevents the risk of experiencing a sore pulled muscle.
To use a slant board for stretching calf muscles, here are the steps you should follow:
Place the board against a wall and set it at a comfortable height.
If this is your first time stretching the calves, make sure to keep the board levelled. The higher it will be, the more intense the stretch you will experience.
Now step on the board when ready.
While standing, make sure your toes are pointing upwards, and the heels are pressing downward.
Now stand straight on the board with your legs stretching.
You will feel an intense stretch in your calf muscles.
To experience a more deep stretch, bend over and touch your toes.
If you can't feel anything, adjust the incline position of your slant board.
To Stretch Plantar Fascia
Have you ever suffered from chronic pain in your heels? Did that strange inflammation make it hard for you to walk properly? If yes, you might have gone through an episode of plantar fasciitis, which can be cured using a slant board.
This tool can strengthen your feel muscles while simultaneously losing your ligaments and tendons to give you relief. Here is how you can use it:
Simple stand on a board placed against a wall or table.
Make sure your angle is correct.
Now, stretch the part of the heels with pain.
Increase and decrease the intensity of stretching according to your comfort and feel relieved.
Perform Achilles Stretch
You can also use a slant board to reduce the intensity of pain present in your Achilles. Achilles tendonitis is a painful condition that many people with tight tendons suffer from. However, with an excellent slant board stretch, you can get relief from this muscle strain.
Before standing on the board, adjust the board in a light or medium incline position.
Once settled, place one foot on the board and leave the other on the floor.
Now slowly lean forward to bend your knee with your foot placed on the slant board.
This activity will help stretch the Achilles tendons.
Make sure your foot's back is against the plate, and your toes shouldn't be facing the slant board.
Using Board for Hamstring Stretch
Tight hamstrings are painful and make it hard for you to walk, sit and even sleep sometimes. However, by using a slant board correctly, you can get rid of this disturbance for good.
Place the board at a required and comfortable angle.
Once done, stand on it with both your right and left feet.
Now gradually lean forward to touch the toes.
Perform this movement as many times as you want until your hamstrings are entirely stretched and feel less painful.
Performing Soleus Stretch
Do you feel pain in the area between your heels and knees? If yes, you might be a victim of a tight soleus muscle. Here's how you can reduce the pain's intensity using a slant board:
Place your feet on the board and let your toes point upwards
Now bend the knees and lean forward to feel a stretch in the calves.
Stand up again and repeat.
FAQ
Here are some common questions asked by users like you. Then, if you still have any doubts regarding a slant board, read the answers and clear all your concerns.